About DeLille HOME
With the retirement of Carol Young, Mary Powell's mother and previously her partner, DeLille HOME was born as an evolution of Carol Young and Associates. Since then, DeLille HOME has become your local-owned, High Point real estate agency. The team holds over 18-years of real estate experience.
Our team's number one goal is to give you, our clients, the best real estate experience through an easy-to-navigate process from start to finish. And we thrive to provide an unparalleled experience.
"HOME is where the heart is, HOME is where we live. For each of us, our HOME looks different, but we all feel the same comfort when we step inside." – Mary Powell

""Mary Powell was an excellent agent who guided me through every step in the confusing and hectic home buying process. She made it a breeze really. I would recommend her to anyone looking to purchase their next home.""
""Mary Powell worked very efficiently with us. Kept us on track of what we needed to do worked with the on sight gal Christy at Shugart community Stone Mill Village when necessary and answered any questions that came up from us. Thank you Mary Powell for helping us get to the
…
end!!! MJ""
""I had a very positive experience working with Carol Young & Associates. My agent Mary Powell DeLille was very professional. She was a strong and timely communicator always getting back to me quickly. Mary Powell followed through on everything. I have dealt with Ms. De Lille
…
on two real estate transactions and plan to use her for a third one.""
""Mary Powell Delille was our realtor and she was amazing. I would definitely use her again for all of my real estate needs. She got to know us and was able to direct our search based on our needs. Two enthusiastic thumbs up!""
""Mary Powell DeLille is very knowledgeable helpful friendly and hard working. She answered calls within a very short period of time and handled a difficult real estate deal with professionalism. I am very happy that we chose her to work with us!""
""MP is amazing! I am based in California so we were looking for properties form afar. She made the process easy and straight forward! We loved working with her.""
""Mary Powell Young Delille is by far the best real estate agent we've ever had the pleasure of working with. It is stressful relocating family to a different state and being unfamiliar with the area and surroundings. Mary Powell was so thorough in her knowledge of the area.
…
She took the time to teach us the differences in certain towns and counties. She was always available for us when we had questions. She even took the time view homes and send us videos when we couldn't be there in person. She is fully responsible for finding the home that we love and we could not have made this transition so seamless without her. She is the absolute best!""
""Mary Powell was great during the entire process. As an out-of-town buyer she provided updated search results for several months until we found a good match and were able to select and review potential opportunities She helped greatly through the due diligence period and hom
…
e inspections right through the closing. Would highly recommend Mary Powell.""
""My brother and I chose Mary Powell DeLille to handle the sale of our mother's townhome. Throughout the different steps involved she kept both of us informed. Her professional knowledge of what needed to be done and how to handle it made the whole selling process easy for us
…
. She responded promptly to any questions we had. I would certainly call on her again and recommend her for any real estate needs.""
""Mary Powell was great to work! I recently moved from out of state which was very stressful. Mary Powell's knowledge of the area helped me find the perfect home and location in a city I knew little about. Without her I wouldn't have known where to start! With her guidance I
…
was able to find the perfect house in a difficult real estate market. I would definitely recommend Mary Powell and would use her for my future real estate needs. Thanks for your help Mary Powell!""
LET'S GET SOCIAL
Stay connected with DeLille Homes and explore our vibrant online community! Discover the latest property listings, market updates, and insider tips, all while enjoying a glimpse of our team's unique personality. Follow us today and become part of our growing family!
RECENT NEWS & ADVICE
Sign up for our newsletter to receive timely updates and notifications about the most recent events, breaking news, and developments in and around our community.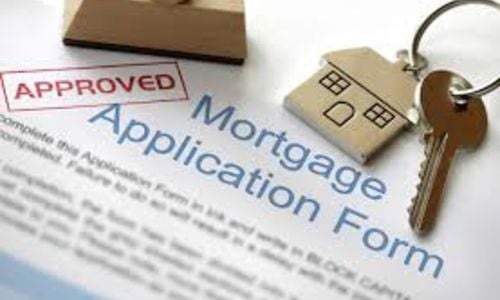 THE FIRST STEP IN THE HOME BUYING PROCESS IS GETTING PRE-APPROVED BY A LENDER. AS A REALTOR, I AM HERE …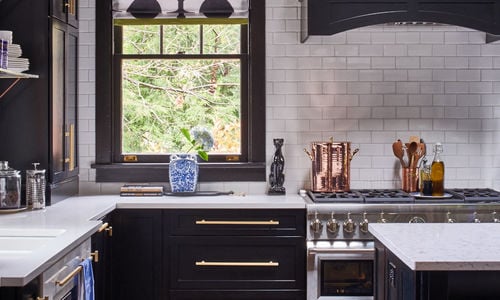 If you are thinking of selling your home, talk to a REALTOR first to see what you need to do to …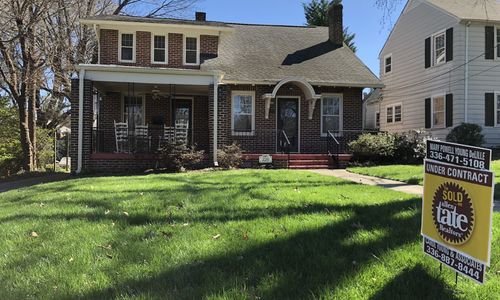 If you have been thinking of selling and tossing the possibility of "what if's" around, now is the …